The founder of the Adelaja Adenuga Foundation, Dr. Prince Adelaja Adeleke Adenuga has urged the community members, the Ogun state indigenes and the Nigerian citizens at large to go and get their Permanent Voters Card (PVC) in a statement he made at the Adelaja Adenuga Foundation 2022 Annual End of the Year Program at the Abigi Town Hall, Abigi Waterside, Ijebu Ogun State, where he advised the community members on the importance of getting their PVC and on voting.
On the importance of casting a vote: "It is important because without it citizens would not be able to choose the people who will run their government. It is also the citizens' major responsibility. Those that do not vote are failing to carry out civic responsibility.
They are also handing over their political power to views they may oppose later on in life after the election must have come and gone which will be irreversible. Participating in local and federal elections is one way for people to support policies that serve their community needs and ensure they have a say in the decisions that benefit their society''.
"Young people play an important role in elections. Research suggests that if young citizens cast votes as much as older citizens, elected officials would be more likely to prioritize the policy issues that are important to them."
"Young people make up more than one-third of eligible voters, which means they hold a lot of power if they exercise their right to go to the polls. The young generation between the ages of 18 and 23 is also more ethnically and racially diverse than previous generations. While young people are historically the group least likely to vote for several reasons, either because they lack encouragement and information, or they think they won't make a difference and find the process too complicated, although that is changing gradually.
While appreciating the efforts of the Independent National Electoral Commission, under the able chairmanship of Professor Mahmood Yakubu at the end of the year program, Adenuga explained to the community people that another responsibility of citizens is voting.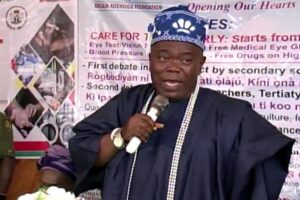 ''It is not that the law requires citizens to vote, but voting is a very important part of any democracy. By exercising their voting rights, citizens are participating in the democratic process. Citizens vote for leaders to represent them and their ideas, and the leaders support the citizens' interests. If any citizen refuses to exercise this right, then he or she cannot blame anyone for the shortcomings of the elected.
The nature of democracy is that elected officials are accountable to the people, and they must return to the voters at prescribed intervals to seek their mandate to continue in office. For that reason, most democratic constitutions provide that elections are held at fixed regular intervals which will be coming up again this year 2023'' he explained.
''Active civic engagement, including voting, contributes to the health and economic vitality of local communities. People who vote are more likely to connect with neighbours, and other community dwellers, talk to elected officials and engage civically in other ways.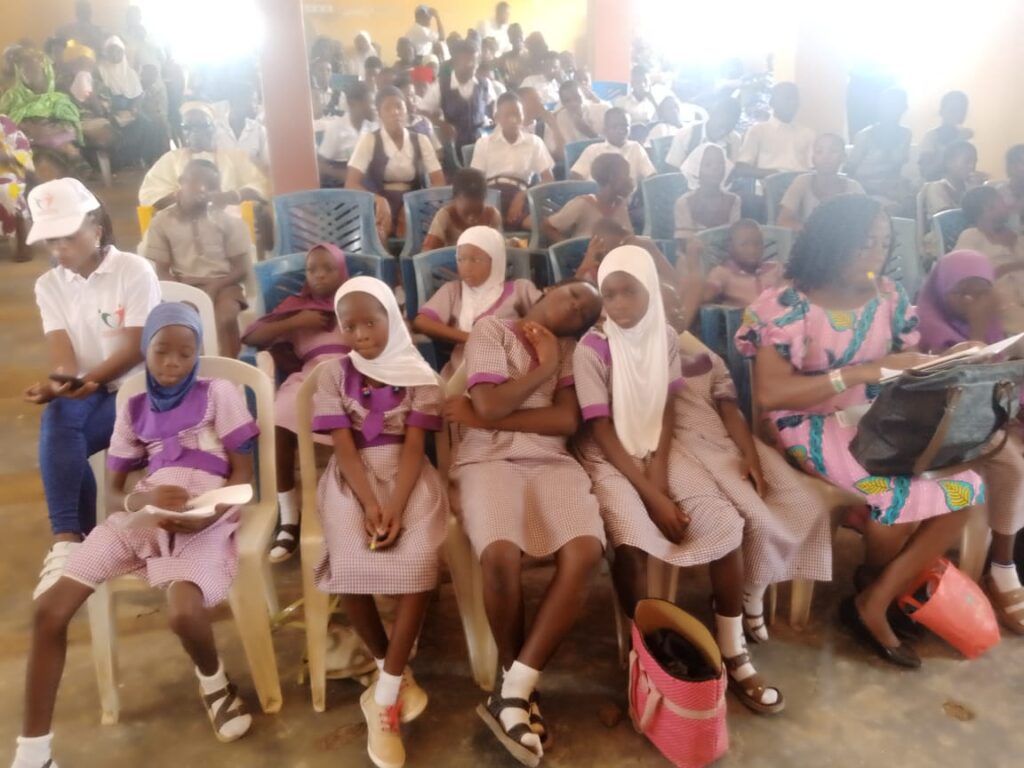 Many vote because they are for or against a candidate or an issue. For others, voting is about ensuring high voter turnout, resulting in greater access to elected officials and more of having a say in decisions affecting the community.'' Adenuga narrated.
Parts of the aims and objectives of the foundation are: to Launch necessary reforms in the society for eradicating poverty; foster and promote unity and good relationship among community members; work for the social development of underprivileged individuals, groups and communities in Nigeria; provide help/shelter/facilities for old people, children and disabled individuals for their welfare; assist in the process of social integration and personal realization of underprivileged children, young people, adults and families; liaise and work with the community leaders for the promotion of peace, development and healthy living in the society,
His Royal Majesty Oba Olusegun O. Ogunye the Ojotumoro of Abigi kingdom hosted the timely event. Dignitaries that attended the occasion were Rt. Hon. Dr. Tokunbo Oshin as the event Chairman; Pharm. Hajia Modupeola Omonike Bankole, wife of the Ogun State Commissioner of Police and Rt. Hon Akeem Balogun Agbolade, Deputy Speaker of the Ogun State House of Assembly was a Distinguished Guest of Honour; Invited Special Guests of honour were: Dr. Adetayo Ganiyu Obafemi, Regional IT Head at the Nestle Central & West Africa with his office in Ghana; Dr. Jimson Olufuye, Chairman, Kontemporary Konsulting Ltd who also is the Chairman, Advisory Council Africa ICT Alliance (AFICTA), Abuja; Apostle Adetayo Pekun Adelaja based in United Kingdom while the Guests of Honour would be Mr. Sodipo Rotimi Samuel the Head of the logistic section at the Telios Development Ltd and Dr. Bola Adekola, the Registrar Federal University of Agric, Abeokuta.