Ayoola Adeleke

Team Edo at the ongoing National Youth Games added more gold medals to its already growing medals farm, on Monday evening in the Judo event which was held at the multipurpose hall, Stephen Keshi Stadium, Asaba, Delta State.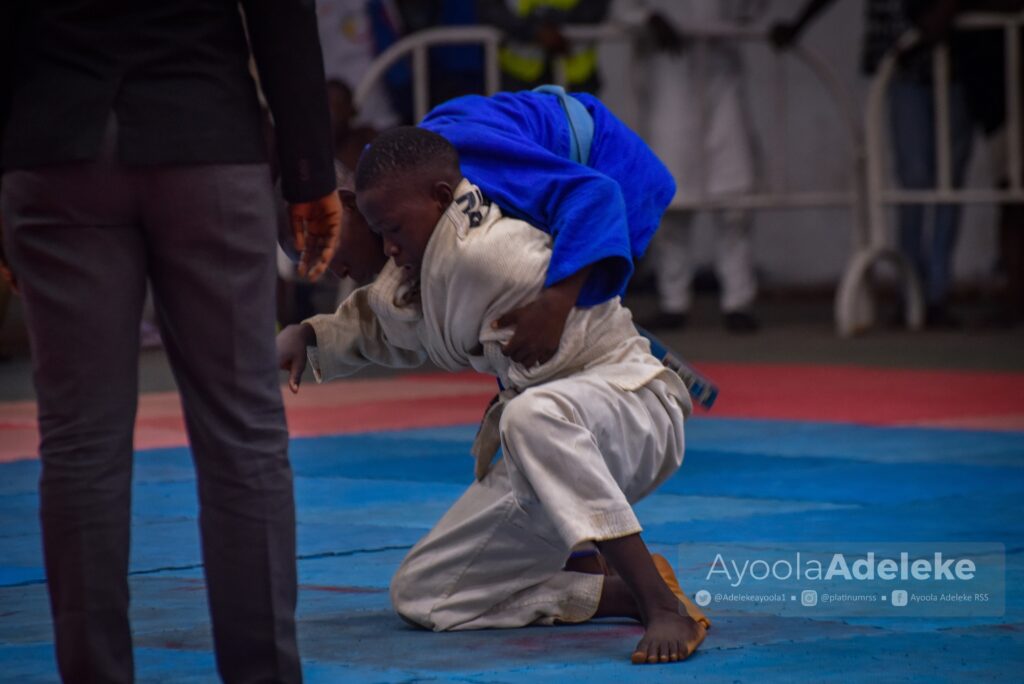 Emmanuel journeyed through to the final male 35kg category from Pool C in the Round of 32 where he beat Oriowo Kehinde of Team Ondo. The teenager went ahead to beat his Team Oyo counterpart – Okegbe Joshua in the round of 16.
The Ogbe Secondary School student went ahead to take Udoh Miracle of Team Yobe in the quarter-finals to the cleaner to book a semifinal place.

Yusuf Nababa of Kano State tried, but his effort against the determined Emmanuel wasn't enough to stop him from advancing to the final.

Getting to the final, the agile JSS1 student fought hard on the mat, not only against his opponent, Appolos Goodluck of Team Katsina but against a wrong umpire call to declare his opponent winner when he was being treated by the medics due to a sprain in the arm, in a fight he was dominating.
After about 10 minutes of argument and disagreement over the unholy call by the Umpire, Emmanuel returned to the mat and aggressively took on his opponent.

Not deterred by his injured arm, Emmanuel slammed his opponent on occasion to the cheering of his coach and other Team Edo supporters.
The fight which lasted for 12 minutes saw Emmanuel triumph over his opponent to the wild jubilation of Team Edo supporters and staff present.

Speaking after the victory, Emmanuel said he's happy that the game his sister introduced him to in 2020 has now given him a gold medal at the National Youth Games.

"I am very happy to win this fight and I want to do better when I will fight again next year in April".

"My sister introduced me to Judo in 2020 and I'm happy because she's here today to see me win the gold.