Sharon Ekhiwere
NPFL Champions, Enyimba International FC of Aba, on Wednesday evening, announced the release of eleven players after the 2022/2023 football season.
The People's Elephants in June were crowned champions of the 2022/2023 Nigeria Premier Football League (NPFL) after winning the Super-Six playoffs in June this year.
In preparation for next season, it is expected that the nine times champions of the NPFL will reinforce their team with new players and also allow some exits.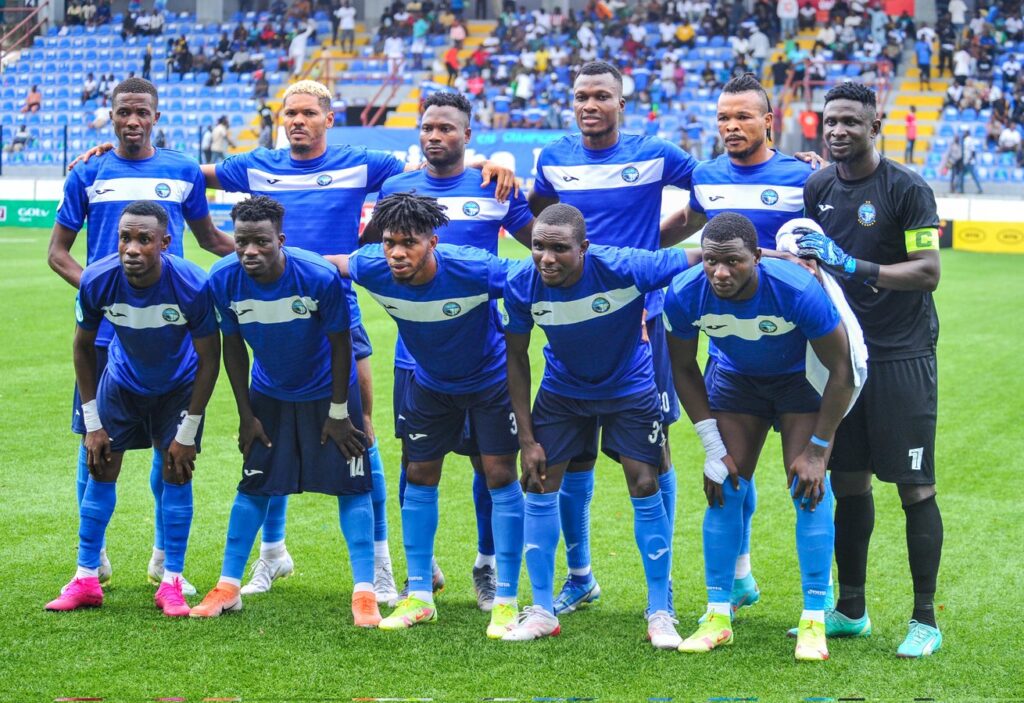 Goalkeeper and former Captain, John Noble who was recently confirmed by his new team, Tabora United of Tanzania as a new signing, left the People's Elephants after the expiration of his contract.
Emeka Obioma who was the highest goal scorer of the NPFL last season and Philip Ozor have also left the team after the expiration of their contract with the club, and they are both rumoured to be close to moves outside the country.
Other players who left the club at the expiration of their contracts, according to the club are Adekunle Adeleke, Fatai Abdullahi, Samuel Kalu, Chigozie Obasi, and Sodiq Abubakar.
Moses Omoduemuke, Ademola Adebambo and Othuke Egbo were released on mutual consent.
As Champions, Enyimba FC got the ticket to represent Nigeria at the 2023/2024 CAF Champions League, and it was announced last week that they'll be playing against Ahli Benghazi of Libya as their opponents in the first round of the CAF Champions League qualifiers.